Upcoming
Past
Jan 29, 2020 / 3pm
Los Angeles: Indie Beauty Expo Panel
Scent Matters: Fragrance is so important to the success of your brand. Today's beauty and personal care consumers are terribly discerning when it comes to scents and to the ingredients behind the fragrances in the products that the...
Feb 1-5
New York: NY NOW Gift Show
To book an appointment, please email hello@shopmoonlit.com Location: Jacob K. Javits Convention Center Booth: #4040Level 39 AM – 6 PM daily
Feb 20, 2020 / 5:30-7:30pm
Seattle: Arise x Armoire
While we're often soaked in the holiday festivities in December, and fired up with drive in January...February can make this grey winter seem like an eternity in Seattle. Let's beat the winter blues (and Seattle freeze) by co...
Dec 4, 2019, 6:30pm
Chicago, IL: Parachute x Dr. Nadia
Face winter with fresh enthusiasm. Join our dear friend Dr. Nadia Musavvir who will be giving a free talk on lymphatic drainage, demo-ing gua sha, and sampling Moonlit Skincare products! Parachute Home Chicago837 W. Armitage AveChicago,...
October 19 2019 / 11am
Seattle: House of Modern Beauty
Join us for a discussion about the evolution of clean beauty, including how the growing movement for non-toxic skin, hair and beauty products has taken the beauty industry (and our social feeds) by storm. This candid conversation will al...
July 31, 2019
Los Angeles: The Future of Collaboration & Building Communities
Collaborations are one of the most powerful marketing strategies around. In fact, they're up to 25x less expensive than digital advertising! Join Jess, Founder & CEO of Collabosaurus + Stephy, Co-founder of Moonlit for a p...
June 1 (1:30pm-7pm)
Seattle: Young Entrepreneurs and Professionals Summit Seattle (YEPS)
The Summit platform provides an opportunity to chat about company culture, career development, and entrepreneurship, topics included cutting-edge science, technology, macroeconomics, experience exchanges, etc. Moonlit co-f...
July 24 (11am-12:30pm)
Los Angeles, CA: Learnshop - CPG 101
Back by popular demand! We're coming back with Quilt for another LEARNSHOP! Working on launching a tangible product or just launched one? Roll your sleeves up and let's get to work. With nearly a decade of e-commerce design and e-co...
June 27, 2019
Creative Hour with Ryman Arts
What are the next steps you want to take in your career? Join the conversation with a diverse panel of Ryman Arts Alumni and learn about the paths they paved to find success in their careers. Josie Trinidad ('93)Storyboard Artist, ...
May 16 / 6pm-8pm
Los Angeles, CA: UCLA Beauty Chat
Co-founder Stephy will chat about beauty, collaboration, entrepreneurship, and more. All UCLA students welcome. Location: Haines Hall A2
March 30, 2019 / 1pm-3pm
Beverly Hills, CA: The Sleep Makeover
Join us at Sixty Hotel Beverly Hills in Los Angeles on March 30th for The Sleep Makeover: Be Better in Bed. This event hosted by The Food Good Club will offer grounded information and practical tools for catching the kind of zzz's ...
March 11
SXSW // Austin, TX: Outdoor Voices x Moonlit x CBQUALITY
Yoga and Chill with @CBQUALITY + Moonlit Skincare + OutdoorVoices After Doing All the Things, come hang out at OV and get your chill yoga on with Claire Fountain (@cbquality) + soothing vibes from Moonlit Skincare. Move your body and br...
April 13 (Saturday) / 10am
Seattle, WA: Bed + Breakfast at The Nest
Rise and shine. Join our friends at Moonlit Skincare for a morning of relaxation and rejuvenation, and of course... sweeping views of Puget Sound and beyond.You'll enjoy:• Coffee, tea, and a fresh breakfast buffe...
Dec 8 (Sat) /10am-1pm
Seattle: Thompson Hotel Holiday Rooftop Sip & Shop
Get in the holiday spirit with some drinks and shopping on the Thompson's iconic rooftop! The boundaries between nature and nurture are purposefully blurred at The Nest, Thompson Seattle's iconic rooftop bar, cocktail lounge,...
Nov 6 / 6pm-8pm
SF: Election Night Night + Chill @ The Assembly
Election night jitters? We all can take a moment to relieve tension and pamper ourselves. Face masks, cozy teas, and indulgent oils provided. Co-hosted with our friends, London Tea Club, we're thrilled to bring you the s...
Jan 8
Las Vegas: Moonlit at CES 2019
Moonlit Skincare has been selected to present to Unilever, The Female Quotient, Hourglass, Business Insider, and more at CES 2019. See you in Vegas! Location: Encore Hotel 3131 S Las Vegas Blvd, Las Vegas, NV 89109
July 13
LA: Moon Circle, Breathwork, Sound Bath
We're so excited to be partnering with Gwen Dittmar, In Gwen's circles we will connect with our bodies and the moon through shamanic rituals, prayer and meditation, astrological insights, inner Goddess work, and intention ...
March 24
LA: Wanderwell x Savoir Collab Self-Care Retreat
With Dosist, 78 Reasons, Tessie Tracy, and more Hosted by Savoir Collab x Wanderwell SAVOIR COLLAB + Wanderwell presents a mini retreat on self-care held at the beautiful newly opened AKA West Hollywood. An interactive da...
Our Event Partners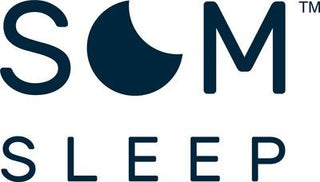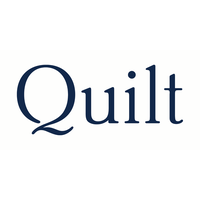 Our Moonlit Commitment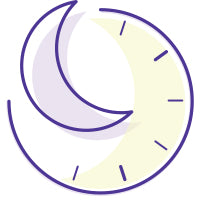 Dedicated to night-time skincare and sleep wellness, we are passionate about creating a more welcome sleep space.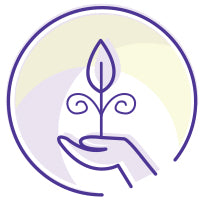 We ethically and sustainably create our formulas in Bali and the US. Our natural products are formulated without parabens, sulfates, mineral oils, PEGs, and synthetic fragrances.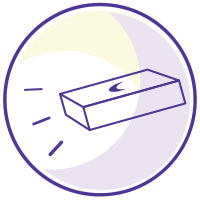 Enjoy $3 Flat-rate Shipping. We ship for FREE on all domestic orders $30+. International shipping also available.